Click below
for our reviews
To see a list of current London shows, click on one of the categories below.

You can then go from the list to individual reviews
.

What we do . . .

We offer authoritative, independent London theatre reviews. We cover London's West End, off-West End and fringe, and some theatre outside London, notably the annual Edinburgh Festival. We have. a reputation for reliable evaluations, and if a show is bad, we'll say so. And therefore if we say it's good, you can believe us

Our
dedicated Off-West End, Family and Out Of London pages offer links to leading theatres in each category. We list upcoming shows and offer a one-stop opportunity to buy theatre tickets, while also offering insiders' hints on saving money if you choose to buy tickets on your own.



Whether you go to the theatre every evening or are planning a single night out, whether you already know what you like or want help choosing a show, Theatreguide.London's reviews of past and current London shows will help you decide what to ee and what to skip! Click on one of the categories to the left to read our reviews of current London shows

Who we are. . . Our reviewers are not just fans, but experienced professional theatre critics. Click here to meet our critics.
Never miss another review . . .
Follow us on Twitter to be alerted to every new review as it appears.


LATEST REVIEWS . . . . KISS OF THE SPIDER WOMAN, MISTY, THE PLOUGH AND THE STARS, THE CHERRY ORCHARD, BRIEF ENCOUNTER

WHAT'S NEW . . . . . Look down and you'll see that a lot of shows are closing this week. So hurry if you want to see them. . . . Critics Circle Awards announced. CLICK HERE for full list of winners . . . .BAT OUT OF HELL returns after brief run last year . . . . THE FERRYMAN extends run . . . The King's Head, London's oldest pub theatre, to move to new purpose-built space . . . . We are at last on Twitter. Follow us @theatreguidelon to be alerted to each new review . . . .


LAST CHANCES . . . . Closing dates announced for NETWORK March 24, EXORCIST March 24, GIRL FROM THE NORTH COUNTRY March 24, BEGINNING March 24, YORK REALIST March 24, MARY STUART March 31, LADY WINDERMERE April 7, SUMMER AND SMOKE April 7, PINOCCHIO April 7, LONG DAY'S JOURNEY April 8, BIRTHDAY PARTY April 14, GREAT WAVE April 14, FANNY AND ALEXANDER April 14, EVERYBODY'S TALKING April 21, FROZEN May 5, BEST MAN May 12, FERRYMAN May 19

Stay up to date . . .
Unlike other theatre cities, London doesn't have a defined 'season'. New plays open and old ones close every week throughout the year, so follow us on Twitter for alerts or bookmark Theatreguide.London and check back frequently.




Plan Ahead
See our
COMING SOON
page for a preview of shows scheduled to open in the next few months





From the archives . . .

Our file of past reviews covers more than 5000 shows that played London, Edinburgh and elsewhere in Britain since 1999.

Find a hotel in London or elsewhere...

Follow this link to discount offers on hotels worldwide.




Just Ask
Have any questions about London theatre? We can't promise that we'll have the answers at our fingertips, but we'll do our best to find them. Just drop us a note at
theatreguide@hotmail.com
Copyright 1999-2018 Desert Hearts.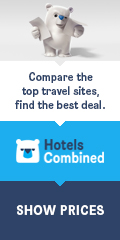 Top Five - Classic

If you haven't seen them yet, we suggest you begin your London theatre experience with these classics
Top Five - Current

Here are the more-recently opened shows we've liked the most.
www.theatreguide.london - - - - www.theatreguidelondon.co.uk
Independent Reviews of London Theatre by Professional Critics Since 1999

Reviews of London Theatre